EVOLUCIÓN DE LA EMISIÓN DE MEMORIAS DE SOSTENIBILIDAD CONFORME AL MODELO GRI
Keywords:
GRI. Sostenibilidad. Stakeholders.
Abstract
A lo largo de los últimos años han florecido en el ámbito empresarial toda una serie de iniciativas relacionadas con la responsabilidad social y medioambiental de la empresa. Desde el ámbito de la información contable, se han desarrollado también diferentes iniciativas relacionadas con la rendición de cuentas de las empresas a sus stakeholders o grupos de interés. Global Reporting Initiative (GRI) es una institución internacional independiente, cuya misión principal consiste en definir guías o pautas de actuación para la confección de memorias de sostenibilidad. La guía o modelo GRI para elaborar memorias de sostenibilidad está teniendo un impacto creciente en el ámbito internacional, aunque destaca, sobre todo, el caso de las empresas de la UE, y, muy en especial, en de las empresas de algunos estados miembro como España, Italia y Portugal. El caso español resulta especialmente reseñable, pues es líder mundial en intensidad de memorias emitidas conforme a GRI, si se relativizan los resultados en relación a su dimensión económica.
Downloads
Download data is not yet available.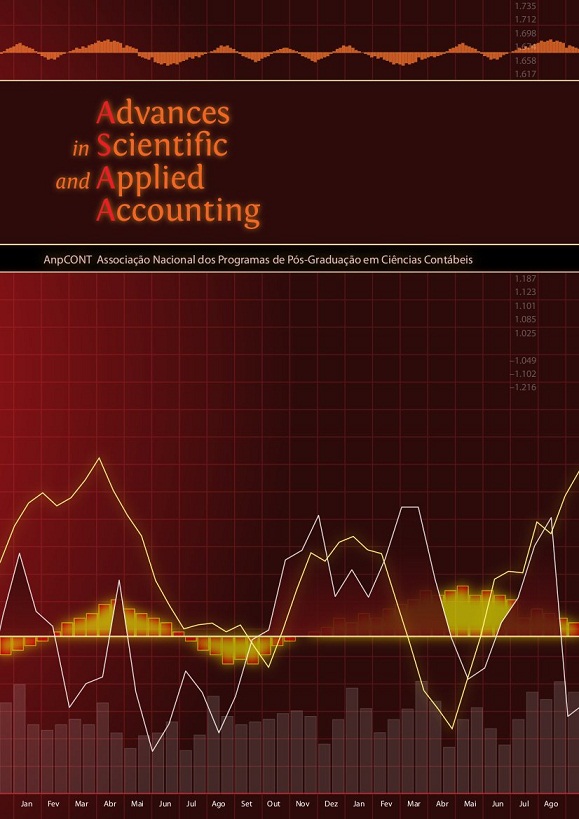 How to Cite
Alvarez, I., & Garayar, A. (2011). EVOLUCIÓN DE LA EMISIÓN DE MEMORIAS DE SOSTENIBILIDAD CONFORME AL MODELO GRI. Advances in Scientific and Applied Accounting, 4(1), 63–72. Retrieved from https://asaa.anpcont.org.br/index.php/asaa/article/view/38
License
Copyright for articles published in the ASAA Journal is held by the author, with first publication rights to the journal. By virtue of appearing in this publicly accessible journal, the articles are free to use, with their own attributions, in educational and non-commercial applications. The ASAA Journal will allow the use of published works for non-commercial purposes, including the right to submit the work to publicly accessible databases. Published articles are the authors' full and exclusive responsibility. There are no submission/publishing charges or fees for processing articles (APC).