BUDGET AND INTERGERATIONAL SUCCESSION IN A FAMILY COMPANY
Abstract
Objective: The study aims to understand the social construction of budget planning and control in the context of intergenerational succession in a family business.
Method: A unique qualitative case study was developed in a Brazilian family business, in the food industry. Data were collected through semi-structured interviews, observations, documents and organized in the Nvivo software, through the analytical lens of discursive textual analysis.
Results: The results showed that the construction of the budget in the context of the succession process had as its starting point the internalization of knowledge from the secondary socialization of the successor who sought them outside the family nucleus. Thus, he linked them with his experiences at the company and formed his relationship network, which gave him legitimacy and trust as a leader and manager.
Contributions: The results of the study contribute to the literature by adding the understanding of how the objective reality of the budget was socially constructed by the actions of the predecessor and successor in interaction with managers. They contribute in a practical way by enabling the understanding of how budget planning and control can help managers, founders and successors in their daily activities in a succession context. They also present social implications by providing reflections for managers and entrepreneurs of family businesses with different configurations on the role of the budget in the succession process in order to manage the intergenerational succession with the support of an instruments of the Management Control System.
Downloads
Download data is not yet available.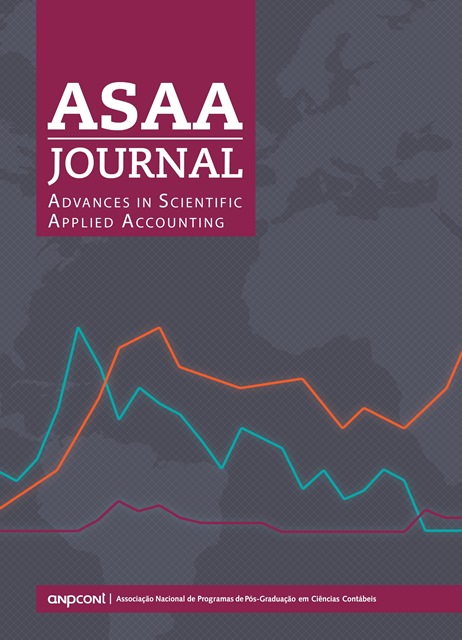 Downloads
How to Cite
Hillen, C., & Facin Lavarda, C. E. . (2022). BUDGET AND INTERGERATIONAL SUCCESSION IN A FAMILY COMPANY. Advances in Scientific and Applied Accounting, 14(3), 230–242/243. https://doi.org/10.14392/asaa.2021140309
License
Copyright (c) 2021 Cristina Hillen, Carlos Eduardo Facin Lavarda
This work is licensed under a Creative Commons Attribution-NonCommercial 4.0 International License.
Copyright for articles published in the ASAA Journal is held by the author, with first publication rights to the journal. By virtue of appearing in this publicly accessible journal, the articles are free to use, with their own attributions, in educational and non-commercial applications. The ASAA Journal will allow the use of published works for non-commercial purposes, including the right to submit the work to publicly accessible databases. Published articles are the authors' full and exclusive responsibility. There are no submission/publishing charges or fees for processing articles (APC).